Credit Card
Feel free everyday!
Benefits
Contactless, save time
Saving time through fast & safe contactless payments
0 % Interest
Zero interest in case of full repayment of monthly bills
Buy now & Pay later!
Monthly purchases or withdraws are payed the successive month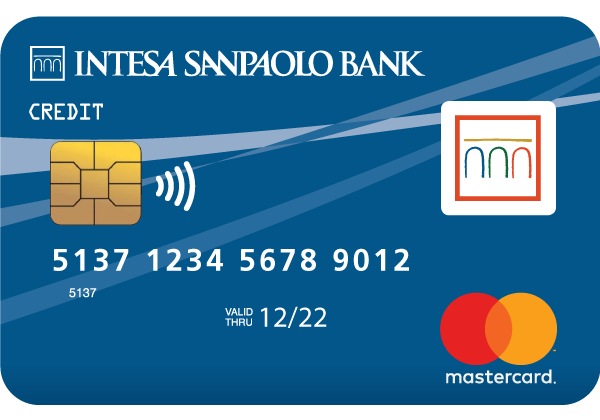 Characteristics
Card maintenance account

FREE for the 1st year

Payments in POS & over Internet

FREE

Day limit for ATM Withdrawals

15.000 LEK

Contactless Limit

2.000 LEK
Transactions in Intesa Sanpaolo Bank Albania ATMs in Albania in LEK & EUR - 2% min 500 LEK
Transactions in other Banks' ATMs - 2.5% min 500 LEK
Annual Membership Fee primary card after the first year - 1,500 LEK
Additional Cardholder Membership Fee after the first year - 1,000 LEK
Replacement of Card / Issue of a new PIN - 1,000 LEK
Replacement of Expired Card - ZERO Commission


Credit Card
Intesa Sanpaolo Bank Albania Credit Card in LEK is a card for Individuals, linked to a line of credit approved by the Bank, which represents the Card limit.
It bears Mastercard logo and can be used to make payments or withdraw cash within the country and abroad, wherever this logo is displayed.
Choose to pay only 5% of your monthly expences.
How to apply for a credit card?
It is easier than expected:
Visit the nearest branch of Intesa Sanpaolo Bank Albania
Required documents: Identification document, proof of income and a family certificate*
Fast approval
*The Bank reserves the right to request for additional documents on case by case basis