Mobile banking
Always with you! A new App to make your everyday banking easier.
Simplify your banking!
Pocket banking
A wide range of banking services to easily manage your finances
Available anytime
A secure and flexible mobile banking application
Smart solutions
User-friendly tools to use your money everywhere
The most important features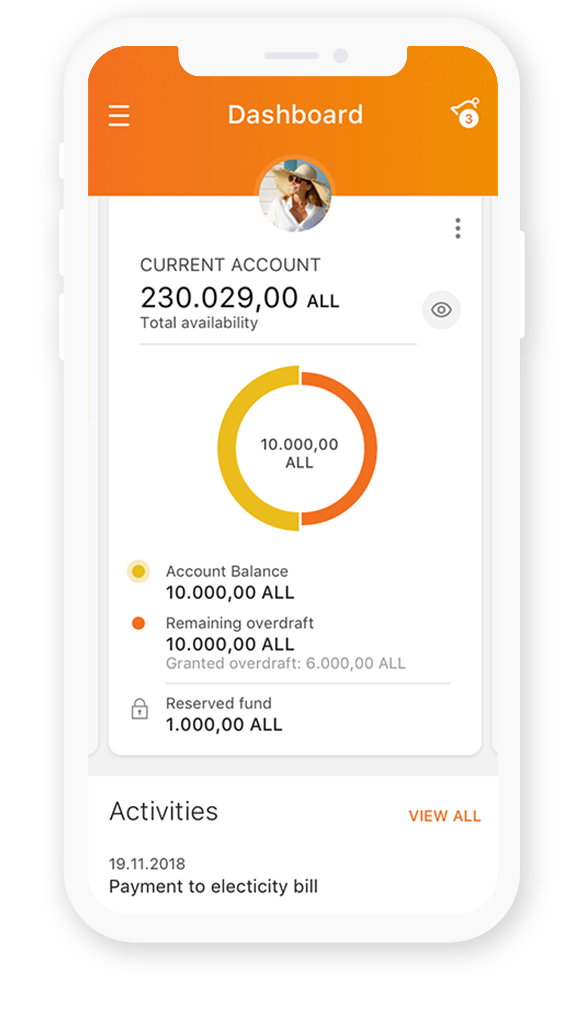 Smart Alerts service provides real time notifications account and card transactions
Fingerprint authentication, built-in #withKEY token
Quick Balance, Bills, and Transactions Overview
Savings made simple through #withSAVE

withIntesaSanpaolo
Discover what is possible with Intesa Sanpaolo Bank Albania.
Learn more about our latest Mobile Banking solution.