Mobile Banking
Always with you! A new App to make your everyday banking easier.
Good reasons to move in
Pocket banking
A wide range of banking services to easily manage your finances
Available anytime
A secure and flexible mobile banking application
Smart solutions
User-friendly tools to use your money everywhere
An easier banking with DIGITAL BANKING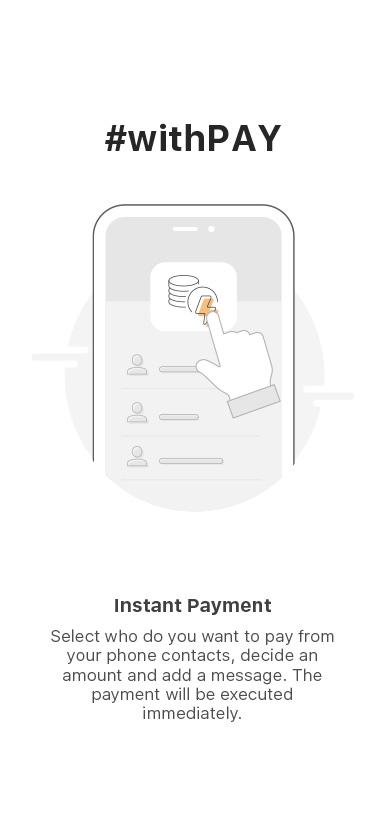 An easier banking with DIGITAL BANKING
Login and authorise your banking operations using your fingerprint or your Face ID
Forget the long queues and pay your bills at your convenience by using our digital banking
Use #withPAY to quickly transfer money to your friends, whenever you want
#PaySomeone: Make payments in real time towards anyone by writing: Account Holder, Account Number, Amount & Description. Just send.
#withCASH
Now you can withdraw money on ATM without using your card. How does it works?
Tap on #withCASH on the mobile app
Choose the card, amount to withdow and the lifetime of the code
Generate the code
Input the code on ATM to withdraw the money
That's it!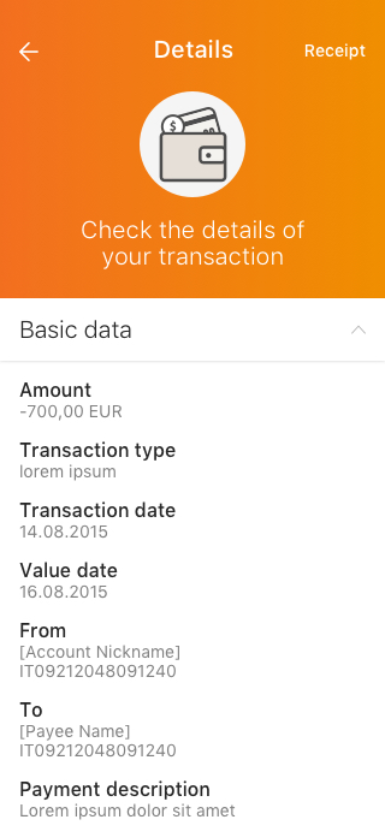 Geocontrol
Payments in safe courties
Limit usage of your cards only in secure countries and for specific periods
Virtual Card
You online shopping shield
Create and use virtual cards to hide your real cards details whenever buying something online
#withCash
Always available cards
Withdraw money on ATM using just your smartphone and mobile application
Use the GeoControl to restrict the card usage only in safe payment countries or to set the unlimited option
Create virtual cards with a specific lifetime and multiple or single use for a safer online shopping
Withdraw money from ATM without using the card, just with your smartphone
Keep your expenses under control anytime with an instant overview of all your cards, balance and transactions
#withPAY
Allows you to make fast and smart payments to your friends using only their phone numbers
Tap
Tap on #withPAY button on your mobile app
Select
Select the beneficiary from your contact list
Insert
Insert the amount of money to transfer
The easiest way to pay your bills
Utilities, traffic tickets, mobile phone, TV, internet subscriptions: forget the long queues and enjoy the freedom of making your monthly bill payments at your convenience by using our digital banking tools.
You can make bill payments to any biller which is displayed in your biller list. So, register the provider, which will be the beneficiary of your payment, before starting the first payment to the biller.
And no more worries about lost payment receipts! You can always keep track of your bill payments and overview them in your Receipt area anytime.
This service is offered by Intesa Sanpaolo Bank Albania with PAY&GO
Tutorial Video - How to register?
Ready to try out our new Mobile Banking App?
Experience the new features and discover an easier banking!
#withINTESASANPAOLOBANK
A WORLD OF REAL POSSIBILITIES
INTESA SANPAOLO BANK ALBANIA
*To get this new service you should visit one of our branches and sign the terms & conditions and the new contract.