Transport Leasing Features
Fiscal Advantages
Lease payments are deductible expenses & VAT refunded
Renew your asset
In order to increase the Investment Value & your Business
Your Liquidity is totally safe
You only need to budget the Lease monthly payment
Choose freely the vehicle & supplier
Thanks to the suppliers' independence, You get the best offers
Pay as you earn
Pay your installment using the income generated from lease asset

Financial Leasing
Transport Vehicle Leasing: Trucks, Trailers & all other machines on wheels.

This category includes all vehicles with a Driving License, type C, D, E & F, that can be used for both kind of transportation (goods & people).

Their weight is over 7,500 kg.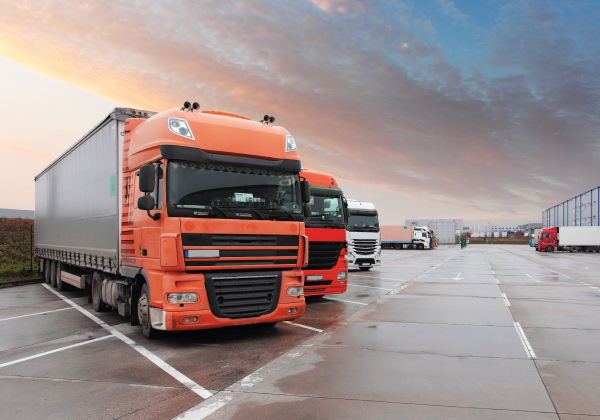 Terms & Conditions:
Tenor of the Lease Agreement

24 up to 84 months

Collateral / Co-Borrower / Guarantor

Not applicable

Type of Insurance

CASCO & TPL

Currency

LEK & EUR
Choose the asset
You choose the asset & supplier and negotiate the purchase price
Submit the forms
We will process the application as soon as possible
Sign the agreement
Upon approval, we will prepare the necessary documents for signature
We order the asset
Ownership will be transferred by the supplier to the Bank (Lessor)
We pay the supplier
We pay the total bill directly to the current account of the supplier
Delivery
You will take the delivery
Payment method
Pay fixed monthly installment
Learn more about Transport Leasing
Conserve Working Capital or invest in other opportunities.
The business makes money by using the asset – not owning it: As opposed to regular rent operations, on the expiry of the lease term the asset becomes the Lessee's property.
Buyout symbolic price: The Lessee acquires ownership of the asset upon expiry of the lease term without the payment of any premiums, only EUR 1.
We deliver consultancy services thereby minimizing the acquisition risk and, if necessary offer appropriate payment instruments.
Fiscal advantages: Throughout the financial lease period the asset is carried & amortized in the balance sheet of the company. Improve your balance sheet ratios by holding off asset & lease liability.