GROWING BUSINESS
How the construction industry is helping to build the Albanian economy
Construction in Albania is booming, with a focus on hospitality and tourism. Intesa Sanpaolo Bank Albania has played a key role in this growth.
21/11/2022
Construction in Albania is at an all-time high. The value of building permits issued in the first quarter of 2022 increased by 46.7% compared to the same period in 2021, reaching around €336 million.
The main driver of this increase is the construction of housing, which accounts for approximately 83% of building work. Related permits increased 64% in 2021 from the year before.
Tourism is also a major contributor to growth of the sector – along with increased domestic and foreign demand for residential buildings, which has impacted their prices during the last five years.
Albania's capital, Tirana, has the highest number of construction permits issued, followed by Durres, the country's second largest city. As well as being the main destination for tourists, the port of Durres holds a significant commercial value – not only for Albania but also for neighbouring countries.
Financial support, consultancy and expertise

Intesa Sanpaolo Bank Albania has played a key role in the growth of the construction industry, offering financial support such as dedicated mortgage loan products to various real estate initiatives.
"
Alongside providing considerable financial means, we offer our clients consultancy and expertise throughout all phases of the project.
"
"In addition, attention has been directed to support construction projects related to the touristic sector, as this is one of the main pillars of our country's economy and presents a high potential for growth.
"
Olsi Kota, Head of Domestic Corporates and Institutional Clients Department, Corporate and SME Division, Intesa Sanpaolo Bank Albania..
However, tourism isn't only driving an increase in residential buildings; it has also prompted an improvement in infrastructure. The government has planned seven Public Private Partnership Agreements (PPPs) worth a total value of €1.75 billion, representing around 11% of the country's projected GDP for 2022. Four of the planned PPPs for 2022 are related to the transport sector, and the remaining three are related to the urban development sector.
Intesa Sanpaolo has closely followed all ongoing projects as well as those planned in the short to medium term, in order to offer its expertise and potential financing needed for their completion.
"We are assessing the possibility of having an active role in financing the development of the country's infrastructure," says Kota. "Obviously the growth that the construction sector is experiencing is transmitted to the other sub-sectors related to it. This presents further opportunities for the bank to offer consultancy and financial support."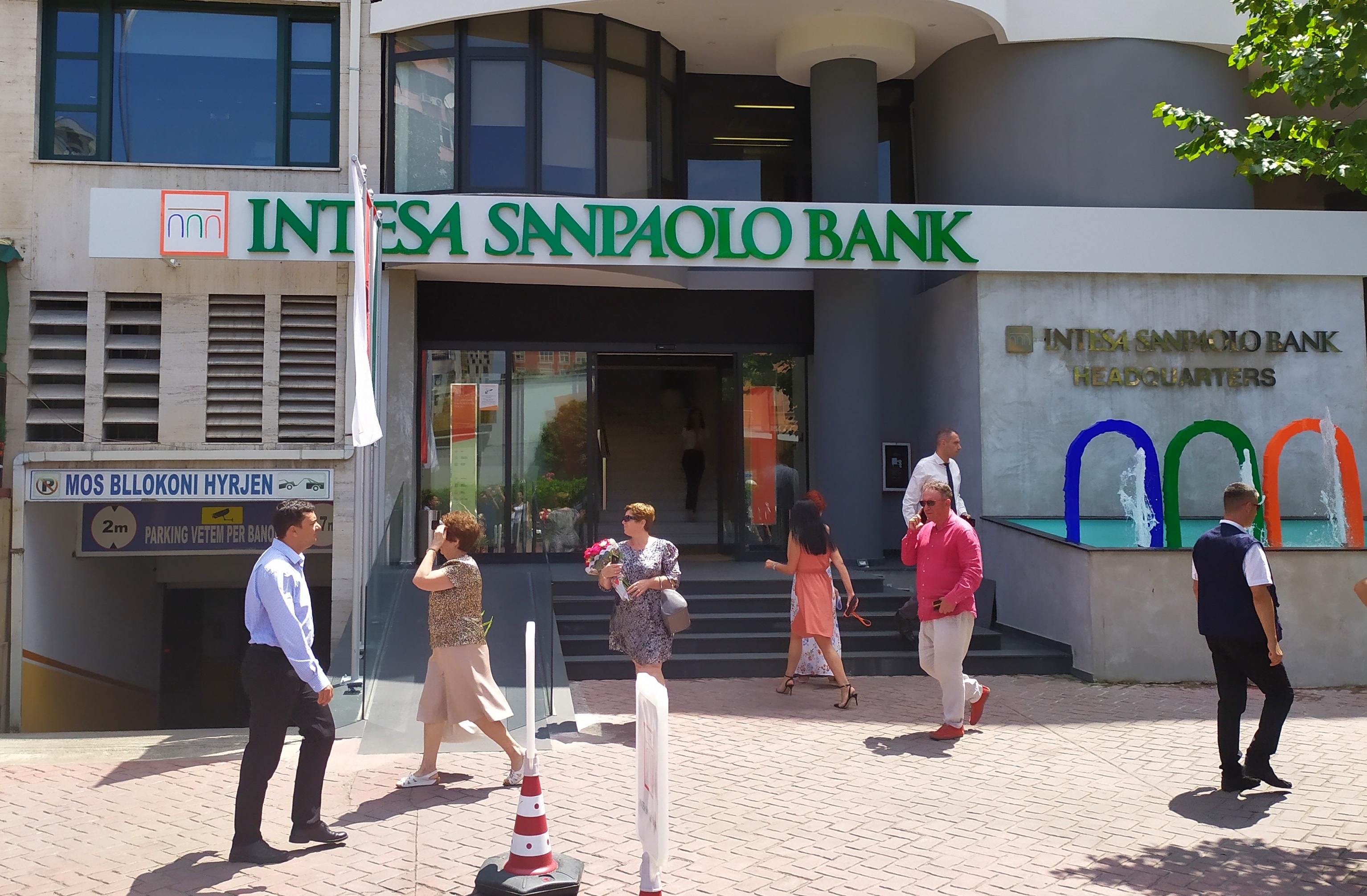 Drive to sustainability

ESG standards are an essential aspect of the construction industry in Albania. Over the past decade the country has substantially increased the number of hydroelectric plants, in the form of concessions. This has allowed Albania to create an important network of small, medium and large hydroelectric plants, which boost the country's capacity to produce green electricity.
There is also a focus on the development of photovoltaic plants to convert sunlight into electricity. Currently there are 11 solar farms in operation. The Albanian government has issued several licences for smaller to medium-sized plants and signed concession agreements for several big plants. This represents an opportunity to further diversify the green energy production capability of the country.
Intesa Sanpaolo has developed a dedicated strategy to support and promote projects related to green energy production and distribution. In Albania this strategy is in line with the priorities set by its government, which aims for 100% of the electricity in Albania to be produced from renewable sources within the country.
Intesa Sanpaolo Bank Albania supports important projects related to hydroelectric and photovoltaic power production. For example, it has created a product package aimed purely at businesses that implement photovoltaic investments.
Complying with ESG standards is essential – not only to obtain the necessary permits from the government but also to secure financial support. Furthermore, the increase in interest from business to implement such investments has been amplified by the drastic increase in energy prices
"
Our interactions with all participants in these sectors have been very positive and fruitful to date, says Kota. We are keen to continue supporting this important growth area and are intensifying our actions in order to increase our contribution further.
"