Digital Services & Innovative Features
Coming Soon!
Run your online banking operations easily and safely, whenever you want!
Good reasons to move in
Pocket banking
A wide range of banking services to easily manage your finances
Personal digital services
A secure and useful digital platform, available anytime
Smart solutions
User-friendly tools to use your money everywhere
An easier banking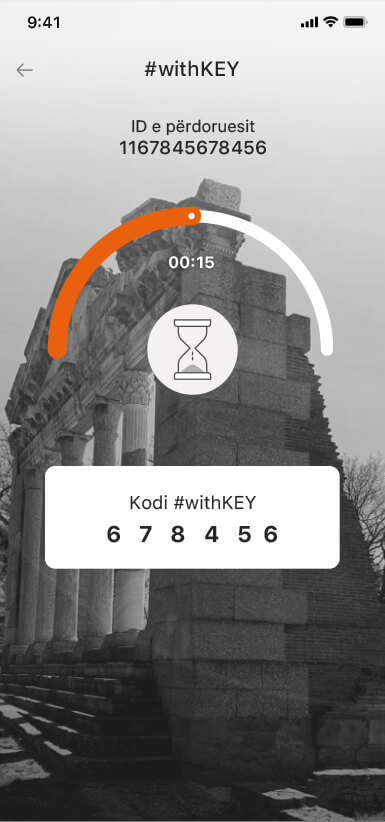 Login every time with a unique token and you don't need to remember your password.
Use #withKEY to generate your token from your smartphone.
Access your Internet Banking profile simply with the help of a push notification.
Authorize your online payment just authenticating yourself in your smartphone with your fingerprint.

Fast payments
Insert frequent recipients in a beneficiary list and arrange payments to them just in few clicks.
Transactions are simpler if you pay a trusted beneficiary, without needing to authorise each operation with a PIN or a code.
You can also save time when transferring money between your accounts.
Smart Authorization
An even smarter way to manage your transfers. Payments have never been faster and secure.

Make your transfer
Execute a payment banking transaction
Receive notification
Receive a push notification on your smartphone
Scan fingerprint
Authenticate yourself in the smartphone with fingerprint to authorize
The easiest way to pay your bills
Utilities, traffic tickets, mobile phone, TV, internet subscriptions: forget the long queues and enjoy the freedom of making your monthly bill payments at your convenience by using our digital banking tools.
You can make bill payments to any biller which is displayed in your biller list. So, register the provider, which will be the beneficiary of your payment, before starting the first payment to the biller.
And no more worries about lost payment receipts! You can always keep track of your bill payments and overview them in your Receipt area anytime.
This service is offered by Intesa Sanpaolo Bank Albania with PAY&GO
What you need to know?!
Simply visit your nearest Intesa Sanpaolo Bank Albania Branch to apply for the service and receive all necessary credentials (Username and Token).
All you need is a computer and Internet connection. The following web browsers are recommended to access the Internet Banking:
Internet Explorer
Mozilla Firefox
Google Chrome

Yes, you can give nicknames to your Accounts, Time Deposits and Loans in the Set Account Preferences menu. Click on the account nickname on the right side of the Account Number and enter the chosen nickname.