GROWING BUSINESS
Albania powers up for a sustainable future
As it lines up for entry into the EU, Albania is set to transform its energy sector. The benefits will be a more robust and wealthier country.
01/03/2022
The current international energy crisis and the expected increase in prices have prompted an increased interest in sustainable energy investments globally.
Albania is no exception. In 2019 the country imported 32% of its total energy, leaving it exposed to global volatility and prompting a renewed focus on renewables.
"The financial advantages of renewables are the strongest arguments that induce us all to action – from individuals all the way up to private or public enterprises," says Alban Velo, Head of the SME Department at Intesa Sanpaolo Bank Albania.
The country has made a decent start into becoming energy-independent. Albania committed to increase the share of renewable energy to 38% of gross final energy consumption by 2020. By 2019 it had reached 36.67%.
Figures from 2019 show that Albania harnessed hydropower to produce 89% of its electricity, which accounts for most of the renewable energy target. Although that's undoubtedly a positive, it leaves the country vulnerable because this method of electricity generation is hampered by being highly weather-dependent at a time of global climate change.
Meanwhile, tourism is expected to increase over the coming years – pre pandemic it was increasing steadily by up to 12% year on year – and the demands of the agricultural sector (along with climate change) are set to put a strain on water resources. Albania is predicted to be one of the most water-stressed countries by 2040.
Indeed, the country is at a turning point and a period of great energy diversification ahead lies. The Albanian renewable sector will look to expand, exploiting photovoltaic and wind energy, and promising to make Albania more robust and wealthier.
As well as global political and climate disruption, another factor is driving Albania's entry into renewables: as a candidate for EU member status, Albania is keen to line up its energy policy with EU goals. A huge part of this is diversifying away from dependence on fossil fuels, as well as rethinking distribution and storage of energy.
To make the full transition to diversity in renewables, financing is needed.
"
For a long time, Intesa Sanpaolo Bank Albania has paid special attention to financing investments dedicated to increase energy efficiency – and especially investment in the generation of renewable energy
"
"We were the first bank to finance electricity generation projects from photovoltaic panels. During 2021, we intensified financing for photovoltaic plants for private consumption and financial leasing for electric cars.
"
Alban Velo, Head of the SME Department at Intesa Sanpaolo Bank Albania.
In conjunction with the circular economy ethos of the wider group, the bank offers more favourable financing conditions to green investments. That means lower interest rates as well as more flexible collateral and guarantee requirements.
For example, when setting up photovoltaic plants for electricity generation for domestic consumption, financing can cover until 100% of the investment value and the photovoltaic plant itself serves as a guarantee.
There are several examples of the bank financing the same entity for electricity generation and electric car leasing, creating a closed cycle of generation and consumption of electricity.
Offering finance for green investments will be a huge boost for the much-needed overhaul of Albania's energy infrastructure, as well as the renewal of its buildings to make sure energy created is not wasted.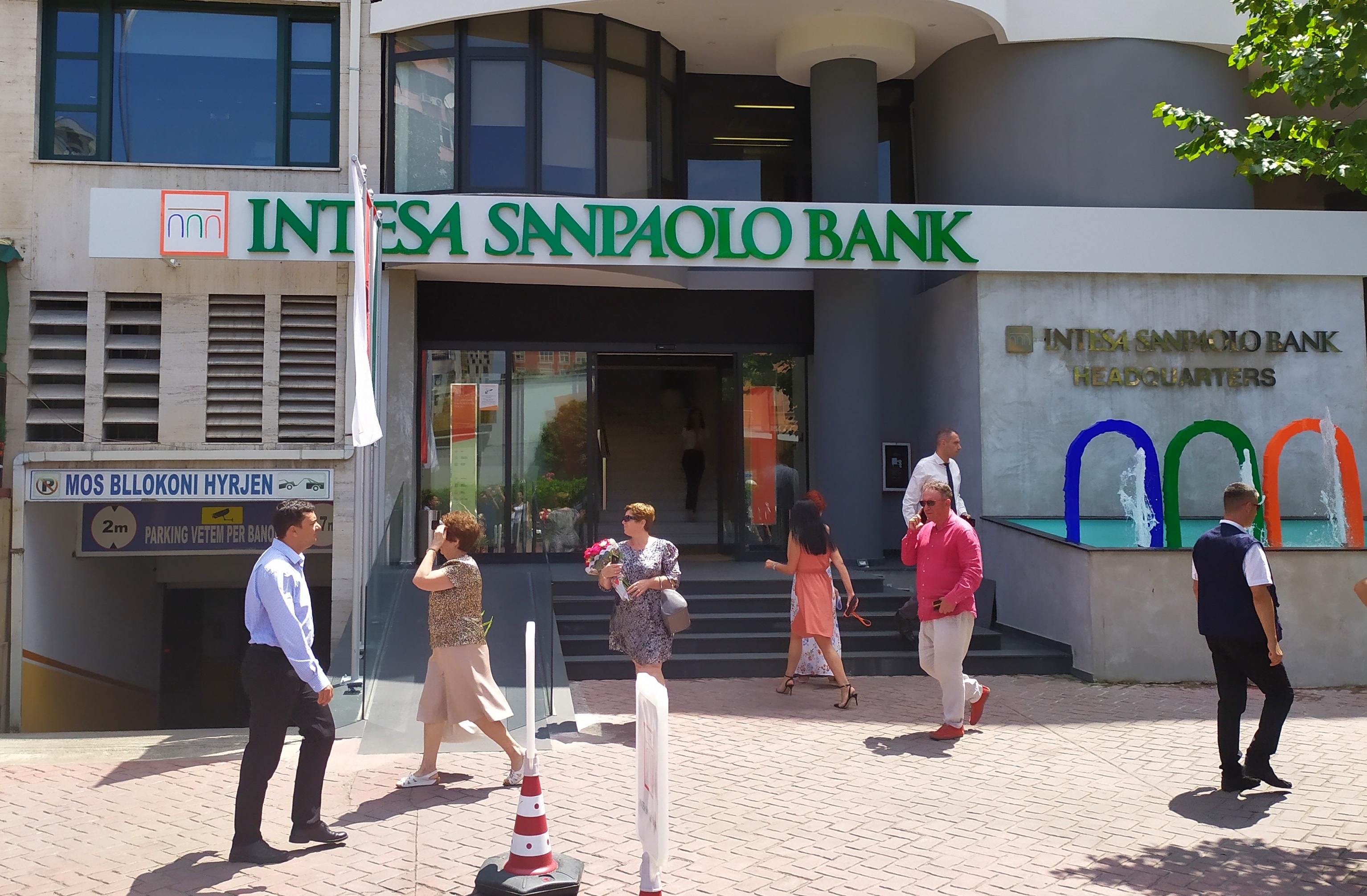 It will also boost productivity and job creation as new sectors emerge. Albania's hydroelectricity sector accounts for a large part of the country's economy as well as its electricity output, meaning that diversifying renewable production will also protect livelihoods.
The country's weather means high levels of renewable generation would be possible if the infrastructure were in place. "Keep in mind that we are a country that experiences high levels of solar radiation and wind power that are still exploited to a minimum, and we have buildings that pay little attention to energy efficiency," says Alban Velo.
Over the past three decades Albania has undergone significant economic reform to help it transition from a communist economy to become a stable EU candidate. The next chapter of its story is in building an energy economy that's made to last – one that will deliver a higher quality of life and wealth creation for the country at large.
"
Technological developments with cheaper costs have already started the ball rolling on renewables. Now we need to show the tangible financial advantages that these types of investments provide.
"